Entries are open on Fabian4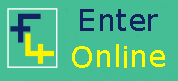 [Please enter by age class to score in the UKOL.]


Preliminary Details
24 Feb. 2018 BNC at Merthyr Mawr
25 Feb. 2018 National at Pembrey

Officials
Organiser (BNC) - Nick Silk (SWOC) - nick@bnc2018.uk
Organiser (National) - Allan Lasky (SBOC) - allan@bnc2018.uk
Planner (BNC) - Roger Stein (SBOC)
Planner (National) - Steve Quinton (SBOC)
Controller (BNC)- Charles Daniel (BOK)
Controller (National)- Mark Saunders (BOK)


Merthyr Mawr Embargo
Merthyr Mawr Warren and Woods are currently embargoed areas.
E&CC have allowed the use of Merthyr Mawr for this event despite the area having been used within the last 2 years. In the interests of fairness to all competitors, the last used map is available to view here.